// 2000 Setting The Benchmark
Hope launch the Bulb hubs. This first model had a splined fitting to allow a disc and spider to be fitted. It became the benchmark front hub due to its versatility in allowing either QR or 20mm axles in the same hub. After a year of testing on the 1999 World Cup circuit with the likes of GT's then Steve Peat, the Hope 4 pot downhill brake, the DH4, finally came into production and was offered to the market.
Future National Cyclo-cross Champion Paul Oldham joins Hope, bringing his knowledge as an elite racer to Hope's research and development testing programme.

// 2001 "If you don't have discs then you're at a disadvantage."
Mini brakes launched. Hopes first brake designed with form as well as function playing important parts in the development process. Moving back to an open system for XC use, still with no drag. After his first race on the Minis, elite XC racer Paul Lasenby claimed at the time: "If anyone asks me about V's or discs now, I can only say that if you don't have discs then you're at a disadvantage." Paul clearly knew what he was talking about!
The first IS 6 bolt Sport hubs, (later the XC hubs) are launched meaning quick and easy disc fitting. The Bulb hub was altered to accommodate 6 bolt fixings.
// 2002 Keeping Out The UK Grit
Headsets were added to the range featuring stainless steel bearings and seals everywhere to keep out the UK weather. Small parts added to the range in the form of bar end plugs (Grip Doctor) and Head Doctors. One of the first Hope product reviews is published in Mountain Bike Action.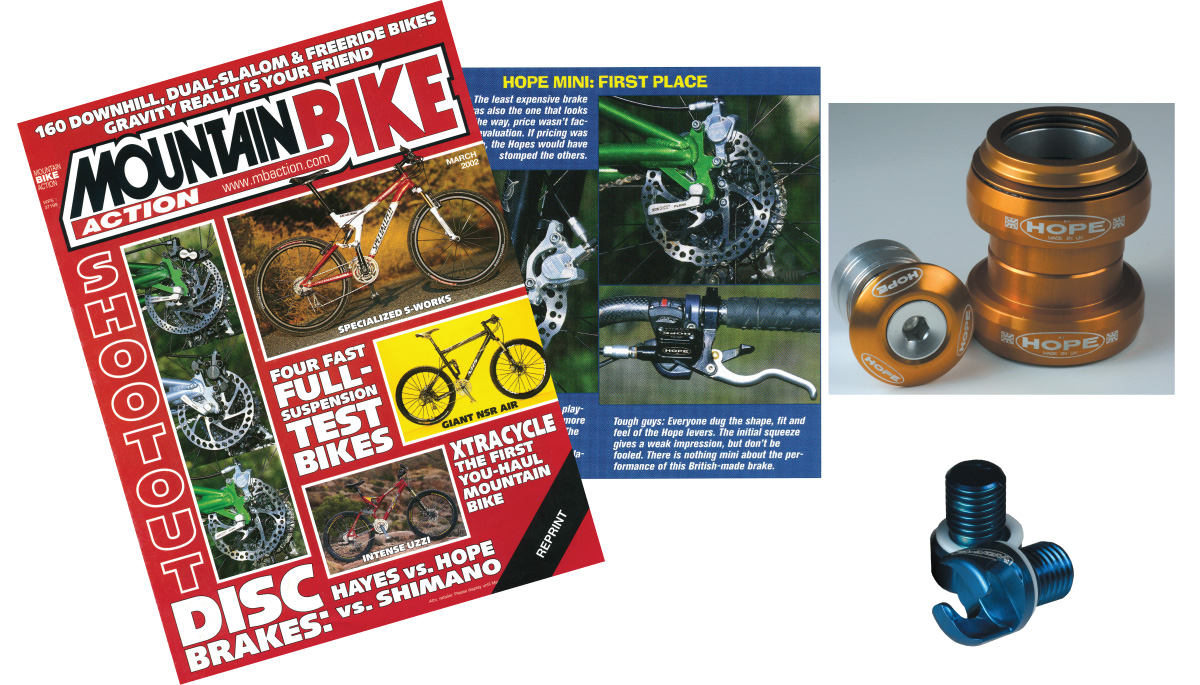 // 2003 One Piece Technology
Launch of the Mono6ti brakes, bringing motorcycle multi piston callipers to the cycle world.
The Mono6ti brake is the first bicycle disc brake to feature titanium pistons fitted to a 6 piston, one piece caliper. Mini and M4 brakes changed to Mono callipers – one piece technology offering unrivalled stiffness and enhanced lever feel – technology which is still being used today.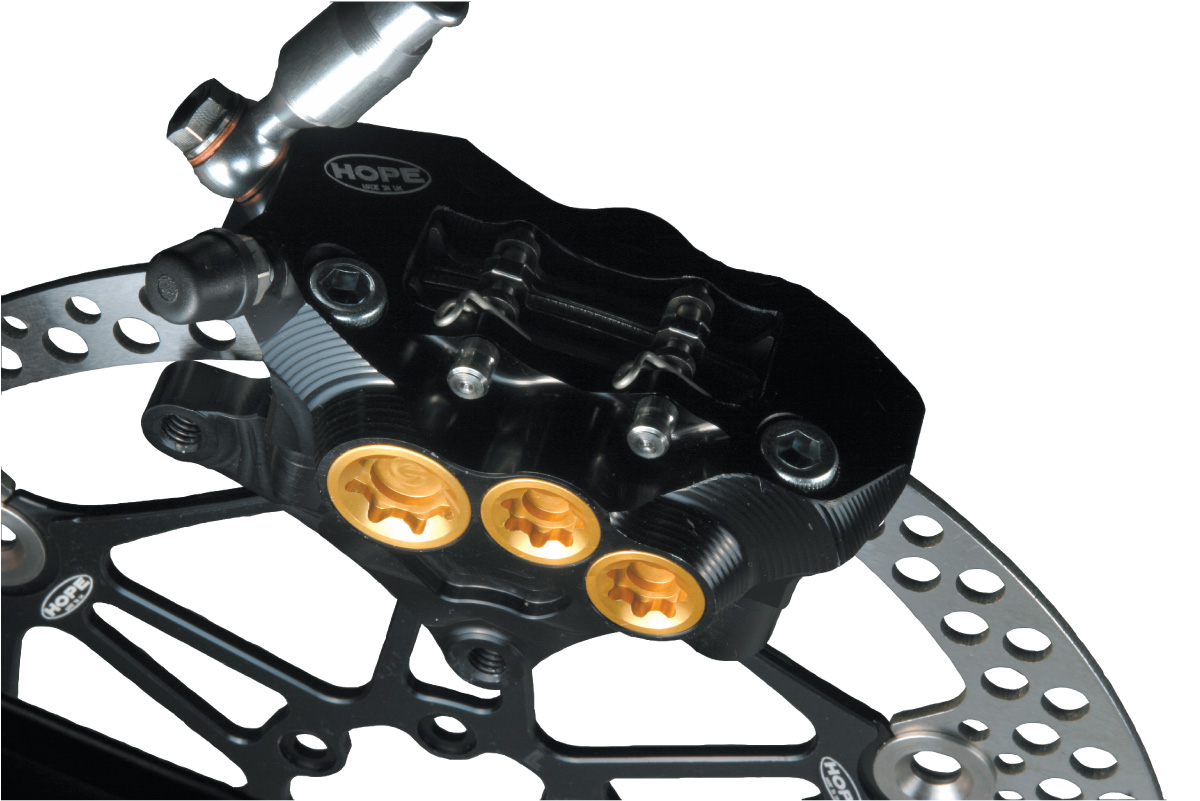 // 2004 Winners! Design & Innovation
Sh1t Shifter is launched to make cleaning all Hope products easy. Specifically designed to be gentle on anodised parts and disc brakes.
Hope win the University of Central Lancashire Award for Best Use of Design and Innovation 2004

// 2005 Steming Production
Stems were introduced into the range, they were first launched in XC and freeride versions.
// 2006 Lighting The Way
Hope's first foray into lights, the Vision HID is launched, offering one of the most powerful offroad lights available. Another example of the owners and employee's need for a product that wasn't available turning into a successful retail item.
Hope makes initial moves into the cyclo-cross market, with some "market research" as co-owners Ian and Simon compete in the "toughest cyclo-cross event in the world", the Yorkshire Three Peaks.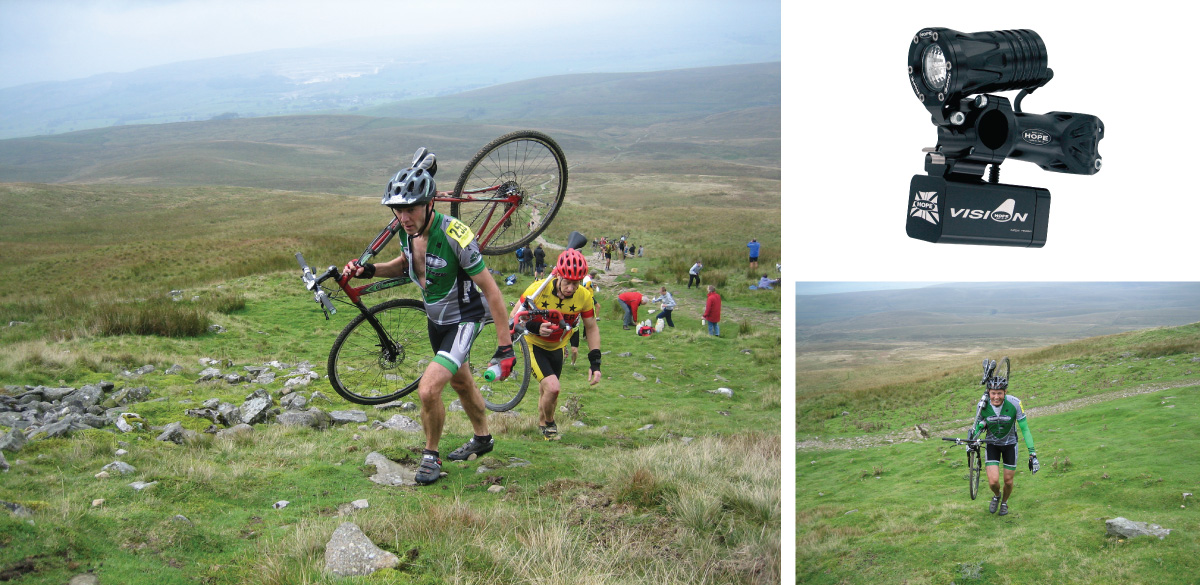 // 2007 Vented Braking For Bicycles
2007 saw the launch of the first vented disc for bicycles on the new Moto V2 brake offering immense power. 2 LED light and full wheelsets were also added into the range.

New products for 2008 included the 4 LED light launched, Shimano Hollowtech bottom brackets and the 1 LED.
The Hope factory is moved into bigger premises to Fernbank Mill, Barnoldswick (56,000 sq ft).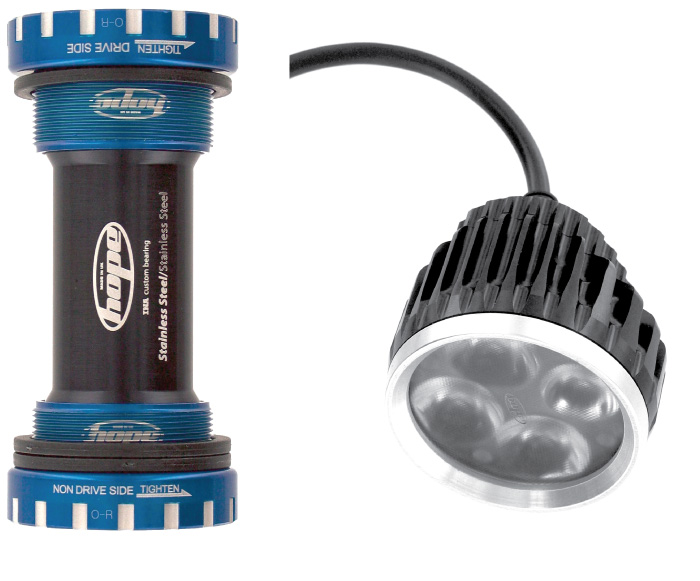 // 2009 Danny MacAskill Hops Into The Limelight
Hope supported Danny MacAskill released the trials edit which shot him to worldwide fame.
Filmed in and around Edinburgh by his flat mate Dave Sowerby, the edit shows arguably some of the best trials riding by Danny or any other rider. Hope genuinely had no idea that Danny was filming the edit or that he was to become such a big star!
// 2010 A Passion For Cycling
Hope wouldn't be where it is now without its loyal staff. Like co-owners, Ian and Simon, Hope's staff shares a real passion for cycling.
As part of a government research and development initiative, Hope launched their own unique version of the Ride to Work scheme whereby each member of staff is entitled to a bike of their choice, fully decorated in the latest Hope components. Who better than to test the products that the people that make them?