Over the years our range of brakes have grown, with the launch of the Tech 4 we want to make it as easy as possible for you to choose the right brake for your riding style.
So we've created this easy to use guide.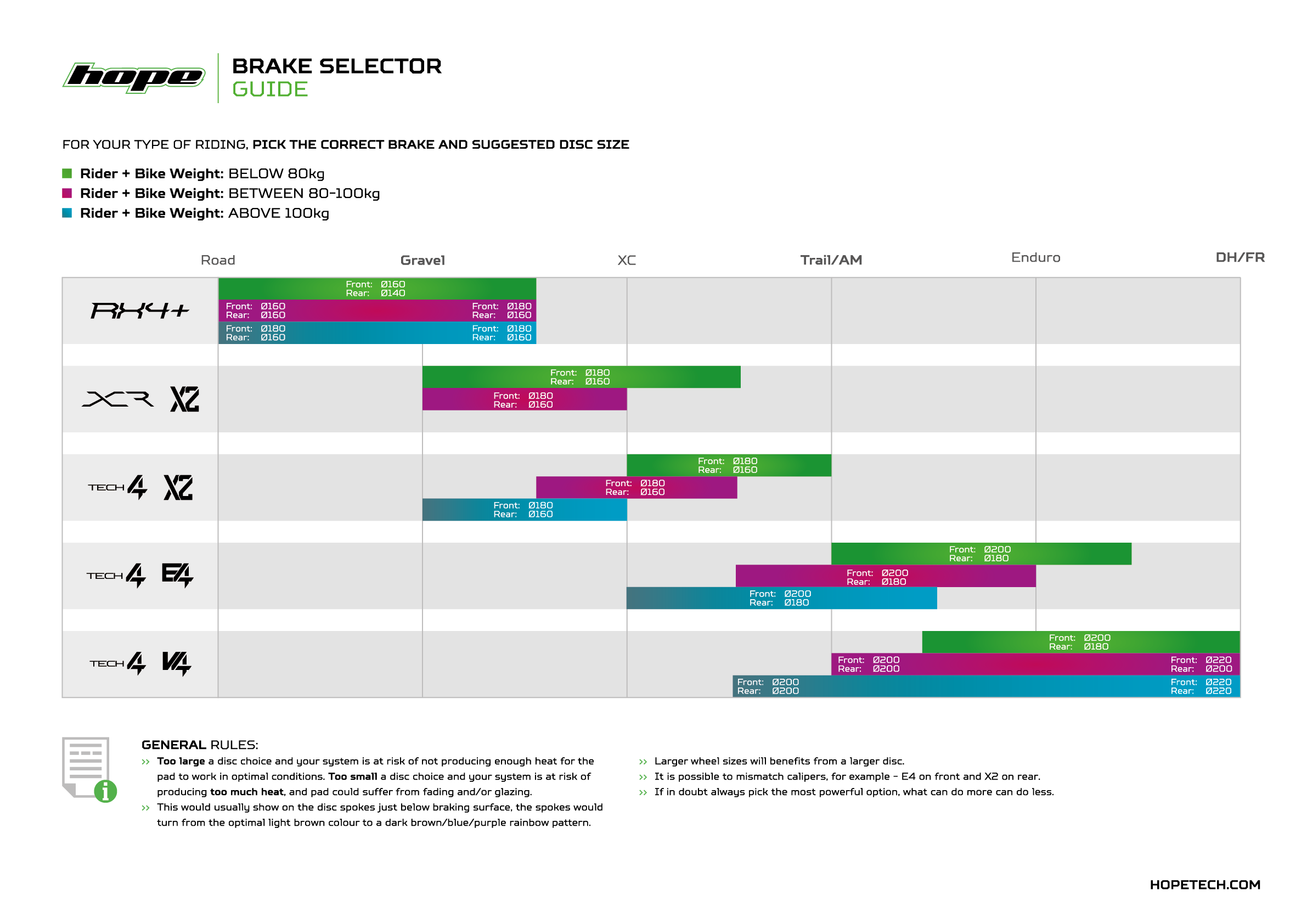 Find out more about the Tech 4. Hope Design Engineer, Sam Gibbs, chats to Blister Review: Listen now.
TOP